Ceremony & Reception Diagram
( Diagram is not shown to scale )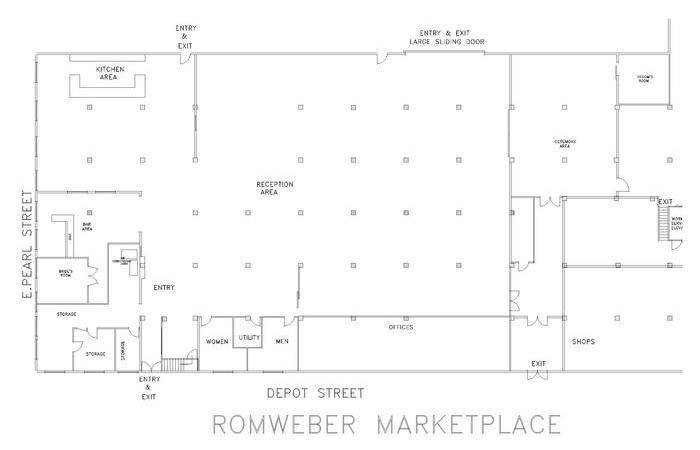 The Party Place provides the option for you to supply your own beer and wine. If you would like to do this option, Indiana requires a temporary beer and wine permit. The permit is avialable at www.in.gov/atc/2409.htm. This diagram of the venue should be included with the permit. If a different, or additional location in the venue is to be used for serving alcohol, please indicate that location on the diagram.
---
Batesville Police Chief, Stan Holt, will need to sign the permit.
His office is located at Memorial Building, 132 S. Main Streete, Batesvillle.
---
The permit and venue diagram should be mailed to the Seymour location on the state's website approximatley 4 weeks in advance of your event. The cost of the permit is $50. Licensed bar tenders are required when supplying your own beer and wine. An option for bar tending services is the team of Connie and Country. Their contact information is 812-614-9940. If you are looking for a beer supplier option, Craig's Distruting can provide a beer trailer and their telephone number is 812-926-0555.